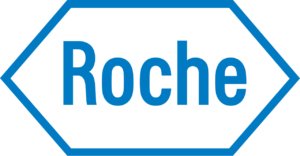 Roche
About Roche
Headquartered in Basel, Switzerland, Roche is a leader in research-focused healthcare with combined strengths in pharmaceuticals and diagnostics. Roche is the world's largest biotech company, with truly differentiated medicines in oncology, immunology, infectious diseases, ophthalmology and neuroscience.
Roche is also the world leader in in vitro diagnostics and tissue-based cancer diagnostics, and a frontrunner in diabetes management. Roche's personalised healthcare strategy aims at providing medicines and diagnostics that enable tangible improvements in the health, quality of life and survival of patients.
For more information, please visit roche.com.
Click here for information about Roche Ophthalmology research and development.
To contact Roche for any questions regarding the ophthalmology pipeline, please complete this form: https://congressmi.roche.com/apvrs-2021.html